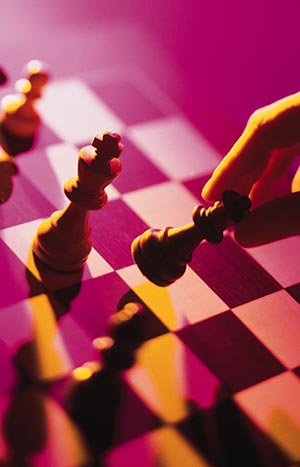 To achieve more it is important to see the big picture. Because of the amount of work most people have and the pace at which it needs to get done, it is common to put your head down and plow through.  Doing this leads to missing key information that could help you focus, prioritize, and be proactive.
In order to be strategic, you need a solid understanding of the industry context, trends, and business drivers. Here are some methods for improving your strategic mindset:
Make it a routine exercise to explore and synthesize the internal trends in your day-to-day work. For example, pay attention to the issues that get raised over and over in your organization and synthesize the common obstacles your colleagues face.
Be proactive about connecting with peers both in your organization and in your industry to understand their observations of the marketplace. Then, share your findings across your network.
Understand the unique information and perspective that your function provides and define its impact on the corporate level strategy.