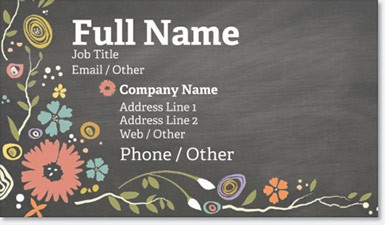 Your logo and your business card provide an image for you and your business. So what kind of impression do you think you give when you meet people at a business conference and hand them a business card with a design that multiple other people have used? This isn't hypothetical. I was at a business conference and three people from three different companies handed me the same business card.
More recently I was exposed to several companies that specialize in coaching and marketing, and they all had the same (or very similar) logos. How can you trust a marketing company to make you stand out when they can't design their own original logo?
Your image has to convey what makes your business unique and special. If the image you use is a template with clip art, it gives the impression that you didn't feel the need to invest the time or money in your own business. Take the time, make the investment and stand out.