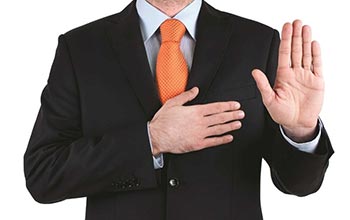 By law financial advisors are required to act with fiduciary responsibility. This means they are required to put the client's best interests before there own. This is a concept that isn't just for financial advisors, it should be applied in every industry.
Your customer is the reason you are in business. Your customer is the reason you get paid. You are there to solve a problem for your customer. For these reasons and many others, you should be putting your customer before yourself. It is a step above customer service. It is about trust. When your customer knows that they are taken care of they come back over and over again. They refer more clients to you because they know you will take care of the people they refer.
In an episode of "Mad Men" Peter Campbell is told that Ken Cosgrove is getting a job they were both competing for. The reason he is given is that while he makes his clients feel that their needs are being met, Ken makes his clients feel as if they have no needs. Meeting a client's needs is about them telling you what they need and you filling that need. Making a client feel as though they have no needs is about building a trust in which they feel they don't need to say anything because they trust that you've already taken care of it for them.
Serving a customer is about creating an experience that the customer feels safe and happy. Building trust is a crucial part of it.