In an episode of "Seinfeld" Elaine found out that her favorite contraceptive had been discontinued. Needing to stretch her supply she evaluated every man she met to see if he was "sponge worthy." In today's world, people are being required to wear masks in stores, offices, amusement parks, etc. While useful, these masks are uncomfortable and annoying to wear. If people are spending time in your business, you need to make sure the experience you create is mask worthy.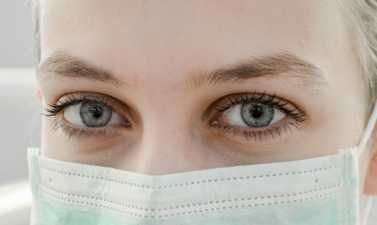 If you need your customer to come to a physical location, you now have to deal with the physical distancing and masks that COVID-19 has thrust upon us. Many people would rather wait to go to businesses than wear the mask. You have to be able to create a compelling reason for people to wear the mask and still frequent your business.
Use signage to make people feel safe. :et them know you are taking every precaution, even beyond government requirements, to make sure they are safe.
Offer them an experience. This can include personal shoppers for retail or special dishes in restaurants.
Be efficient. Your customer should be able to accomplish their objective as fast as possible. This does not mean rushing them. It does mean making sure they don't need to wait. Work on their timetable. Give them the option to spend as much or as little time in your establishment as possible.
Cleanliness is next to godliness. We've all heard the phrase, now is the time to live it. Every inch of your business must be immaculate whether the customer sees the area or not.
Make your employees comfortable. Your customers won't enjoy their experience if your employees are tense, nervous, or otherwise tentative about being there. Make sure your employees are comfortable and confident about their safety.
To find out how The Modern Observer Group can help you create a customer experience, set up a call here.