For most Americans, breakfast consists of eggs, cereal, toast, fruit, a muffin, a smoothie, or something similar. We tend to get locked into habits that were created long ago. Most Americans don't consider having fish, rice, beans, etc. for breakfast even though they are common in other cultures. Our breakfast habits are deeply ingrained.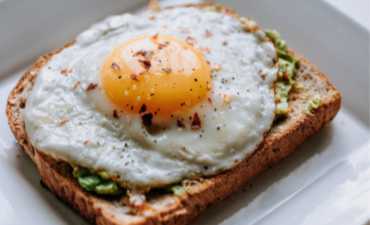 The same goes for our work habits. People tend to follow the same routine. doing things the same way over and over. Having a process is necessary, but you also have to examine what you are doing. Don't let following a process turn into a rut. Whether in your work or your personal life, you need to change things up.
Try something new: Whether it is having something new for breakfast, trying new food or going somewhere you don't usually go. Adding something new to your day has been shown to keep your mind sharp.
Examine your routines: Most people find something that works for them and stick with it. However as times change and new technology comes around it is important to explore new ways of doing things. Explore different processes, new apps, or ways you can simplify or make your process more efficient.
Talk to someone new: Even as most people are still working remotely, Zoom, FaceTime, Skype and other video conference software make it very simple to meet with people. Take advantage of virtual networking events to meet new people and follow up. Talking with new people gives you a new perspective and can spark new ideas.
To find out how The Modern Observer Group can help you create new processes and break you out of your rut, set up a call here.