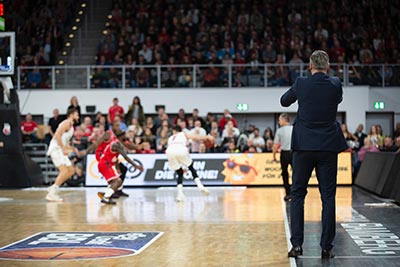 Athletes have coaches. Actors have coaches. Having a coach helps them achieve their peak performance. Every great team has a coach. Think of the best NFL and NBA teams, which all have coaches. A coach is someone who's not afraid to confront you and tell you when you're doing something incorrectly. They have a proven method to success and can help you take your business to the next level Given how important it is for business owners and executives to operate at peak performance, you should have a coach as well. What do business people get from having coach?
To brainstorm and bounce ideas
There's a common saying that goes, "nobody is smarter than all of us." In other words, the collective power of many is far superior to the single power of one, which speaks to the value a coach brings in brainstorming new ideas. However, doing so is both an art and a science. A coach can draw ideas out and make connections that you don't see because you are too close to the situation.
The best part about this is the amount of judgment that the coach offers: zero. Unlike the local rumor mill in your neighborhood or office, it's not a coach's responsibility to opine about your position, but rather to suspend judgment in such a way that guides you toward your own goals.
To be accountable
Most people find it incredibly easy to break the promises we make to ourselves, but less so when we involve other people. A coach serves as an accountability partner who challenges you to strategize and develop your goals while aligning your efforts toward achieving them. 
To receive guidance
A business coach will challenge your thinking, goals and willingness to grow. As somebody who has "been there, done that," a coach also acts as a role model because of the experience that he or she shares. Additionally, a coach has unique insight that broadens your business awareness.
Get outside your comfort zone.
Especially for introverted entrepreneurs who run online businesses, like myself, it's easy to become enmeshed in my own business world. My business coach has helped give me the push to step outside my comfort zone, meet new people and try new things in my business. Even extroverted entrepreneurs can get caught in ruts — a business coach will push you out of them.
You'll learn how to make your ideas a reality.
Business coaches have one goal: to make your ideas into a reality. Although you may have many brilliant ideas for your company, sometimes it's hard to know where to start and what to tackle first. Business coaches will evaluate your plans, assess if they are realistic or will be successful and set out a way that you can implement them correctly.
You'll make more money.
Simply, a good business coach will help you make more money. Every good coach, whether it be sports or business, has a process. Phil Jackson ran the Triangle Offense and won six NBA championships with Michael Jordan. Vince Lombardi won five Super Bowls creating what he called an Execution Strategy, combining spiritual and military discipline. Find your coach. Find your strategy. Then cash in.
A coach will take you to the next level. A coach is not a cheerleader. A good coach will tell you when you're wrong, act as a confidante, and provide an outside perspective. Coaches also provide expertise that you may not have. Every serious business person should have a coach.
For more information on how a Modern Observer coach/consultant can help you contact us here