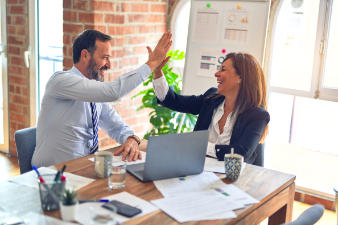 Do you want to help your clients achieve more?
Your clients are everything. You guide them through their challenges and celebrate their successes. But client problems don't always have simple solutions—and it's easy to feel stretched thin. Whether you are looking at their accounting, human resources, information technology, benefits, or legal situation there is another level to the organization that needs to be addressed: their people.
The Modern Observer Group offers people oriented solutions including 1-to-1 coaching, group coaching, mastermind groups, operations and process consulting, and employee engagement. As a Modern Observer Group partner, you will be able to offer our services and receive commissions or offer white labelled services to your clients to enhance your own services.
To receive more information about our partner program, fill out the form below.
[wpforms id="6904″]