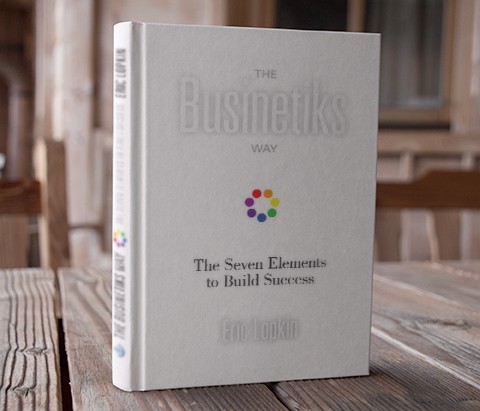 With businesses struggling during the COVID-19 pandemic and needing to adapt to the changing situations, author and coach Eric Lopkin showcases how the Businetiks coaching program can be used in businesses of all types in The Businetiks Way. The culmination of 10 years of application and research, The Businetiks Way introduces the Businetiks coaching system to business people who need to boost their success in their business, career and life.
"Being able to succeed in these uncertain times requires that people look at the basic elements of success," explains Eric Lopkin. "The Businetiks coaching system takes the basics of business success but never forgets there is a person at the core of that success. The principles of mindset, focus, operations, communications, innovation, evaluation, and improvement can be used to build a business, supercharge a career, or take control of your personal life. It is designed to help people adapt to any circumstances, including the COVID-19 pandemic."
With over 25 years experience as a reporter, podcaster, and radio personality, Eric has written and produced thousands of stories covering business, politics, entertainment and more. He has been a coach and consultant for 20 years and used the Businetiks coaching system to build his business as well as those of his clients. Eric is legally blind, suffering from cone dystrophy. He used the Businetiks coaching system to overcome the challenge and build his coaching business while dealing with loss of his sight.
The Businetiks Way takes readers through a three day conference with various business people who are at various stages in learning about Businetiks. It gives practical advice on how to use the seven elements to grow their businesses and increase their success no matter what the challenge.
The Businetiks Way is available at bookstores everywhere including Amazon, Barnes & Noble, Books-A-Million and more.