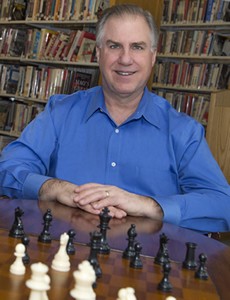 Chip Janiszewski, coach/consultant
Chip is a creative consultant, networking specialist, trainer, facilitator, educator and speaker. He has trained and mentored thousands of individuals (including business professionals, students in Universities and High Schools) in business basics (including accounting topics, business and strategic planning, operations, time management, entrepreneurship), networking basics (including identifying opportunities, building relationships, presentation skills) and other topics such as Mindset and Personal Strategic Planning. Chip also works with Corporate Clients: topics include Building and Maintaining a Positive Workplace, Client Retention, and Business Development (including Networking Strategies).
Chip combines mentoring and motivational skills with his several areas of expertise and his ability to brainstorm ideas (both for consulting and for presentation materials) to create effective, custom presentations and consulting solutions for his clients and audiences.
To find out more or to talk with a coach/consultant contact The Modern Observer Group here.