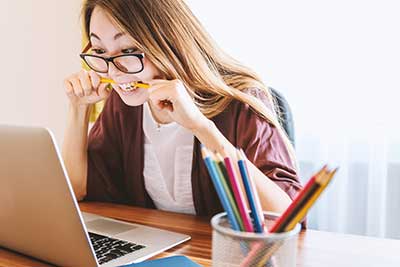 Many professions require you to take ongoing classes in order to keep your license current. What about those of us that don't have this requirement? Does it mean we are exempt from having to continue learning new things? Absolutely not!
The world is changing rapidly. All of us must continue to learn new concepts to stay at the top of our games. I had a conversation with a SCORE counselor. For those of you not familiar with SCORE, it is a program from the SBA where retired executives who volunteer their time to help people start businesses. The counselor in question was retired for awhile and had not continued learning. As a result, when the topic of marketing came up he was unfamiliar with inbound marketing, social media, content marketing and other current trends. Being retired the lack of information didn't affect him much, but it would make a world of difference to those he was supposed to be helping.
Continuing education is important but it doesn't have to take place in a classroom. Audiobooks, online classes, webinars, and teleconferences are just as valuable as classes and seminars. Stay up to date on what is going on in your industry as well as business in general. The more you know, the more successful you'll be.
To see how a Modern Observer Group coach can help you keep learning, schedule a call here or contact us at the information below. Modern Observer Group programs are based on the Businetiks system as detailed in the book, "The Businetiks Way."