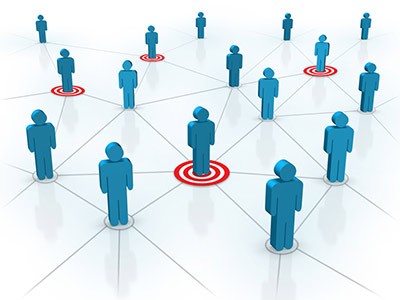 Most businesses are very focused on bringing in new business. Once they get the business, they lose that focus. We've all had bad customer experiences, when a company doesn't seem to want to solve your problem. No matter how well you sell, no matter how great your product or service is, you need to have a process to keep your customers coming back.
Here are six reasons that you need to focus on customer retention.
Existing Customers Are More Profitable: Researchers have repeatedly conducted studies to determine the expense of gaining new clients versus the expense of retaining one.  These studies have proven that it can be up to five times more expensive to win over a prospect than it is to keep an existing client.  Furthermore, existing clients are far more likely to increase their business with you by taking advantage of additional products or services.
Satisfied, Loyal Customers Refer Other Business To You: Satisfied customers can contribute to your sales efforts through their recommendations.  In essence, they become a referral source.  Satisfied, loyal customers make particularly useful referral sources because they are able to provide a first-hand testimonial when recommending you to someone they know who could benefit from your business.
Service Is More Memorable Than Products Or Prices: Price doesn't have as much sway in the sales world as it once did.  That isn't to say that price doesn't matter, or that customers aren't drawn to lower prices, just that they just rank customer service higher than price or product these days.  Most people are willing to pay a little more for a product or service if it means having an amiable relationship with a business.
 They Will Take Their Business Elsewhere: Customers, by and large, are non-confrontational.  Most will not outright voice their complaints.  Instead, they will simply take their business to your competition.  Don't assume your customers are completely satisfied if they are not complaining — remember, they vote with their pocketbook.
Satisfied Customers Are Loyal Customers: A customer's loyalty to your business directly relates to your customer service.  The better you treat your customers — that is, the stronger and more exceptional your customer service is — the more satisfied they will be.  And the more satisfied they are, the more loyal they become.
Existing Customers Provide Better Metrics: One of the most effective ways to improve your business is through your existing customer base — by taking advantage of customer satisfaction surveys.  We recommend doing both an e-mail survey and a snail mail survey once a year, 6 months apart.
Customer satisfaction doesn't just happen. You need to focus on it and create a process to ensure that customers keep coming back.  However, you need to make sure that you don't make the one mistake that most customer service plans make.
Don't Use A One-Level System: Most companies use a one-level system for customer service. What does that mean? It means the person directly in front of you is very happy with you. But what about the people waiting on line behind that person. Are they happy or have you spent so much time on the person in front of you that they have become aggravated, or worse, have they left altogether.   The process you use needs to keep in mind that you have more than one customer (at least I hope you have more than one customer). Create a process that treats all your customers well, whether they're in front of you or not