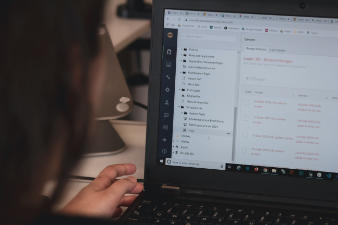 I like pasta. I like bread. I know this. So if I look at a diet, I know no matter how well it allegedly works, if it requires me to give up carbs it won't work for me. The same thing applies to your business software and systems.
There are many software platform that promise to get you organized. If the software doesn't work the way you do, you won't use it. Whether you are using a CRM systems, project planning software or collaboration software, your systems need to complement your work style not rewrite it. Here are some tips to help you find the system that suits you best.
Know your work style: If you're never at your desk, desktop software won't suit you. If you're a note taker, a pen and paper system may work best. Whether you use your computer, phone, tablet or pen and paper, make sure your system is convenient for you to use.
Does the software do everything you need?: Do you need your schedule, phone numbers and email in one place? Do you need to manage your to do list by date, by project, or both? Make sure your system does what you need it to.
Is the system flexible?: Your system should be able to adapt to your changing needs. Make sure your systems don't hold back.
To see how a Modern Observer Group coach can help you decide what systems work well for you and integrate them into your workflow, schedule a call here or contact us at the information below. Modern Observer Group programs are based on the Businetiks system as detailed in the book, "The Businetiks Way."