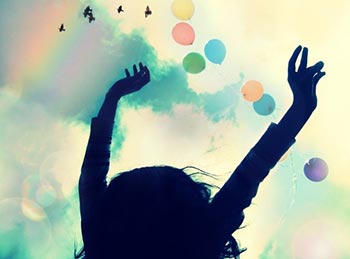 As budgets shrink and burnout increases it is more important to keep your employees engaged. Saying thank you and showing gratitude is a simple way to improve morale and engagement. In a report by Appirio, 60% of surveyed workers said they put the most value on being appreciated by management, and that appreciation plays a big role in employee satisfaction and retention. 
These simple interventions can significantly improve employee motivation, according to research. Not all expressions of gratitude are equal. You need to customize the expression of gratitude to each unique context.
Showing gratitude
Are you the best messenger, or would this expression of gratitude be more impactful coming from someone else?
When is the best time to offer the message?
Should it be communicated privately or publicly?
Additionally, you need to consider who is being thanked. The more you understand how they think, the better you can appropriately thank them. A sticker is an appropriate reward for a kindergartner's student, but it can be insulting to an executive. Understanding how an employee or team member wants to be thanked shows more than gratitude alone. It shows that you care enough to get to know them as people. Learn how they communicate and how they react and think using talent optimization methods makes it easier to engage them and show them you are grateful. Whatever you decide, your thank you message can be short and sweet — as long as it's thoughtful. When employees feel that it's sincere, a symbolic gesture of recognition can go a long way.
To see how a Modern Observer Group coach can help you have a mindset of gratitude and engage your employees and teams better, schedule a call here or contact us at the information below. Modern Observer Group programs are based on the Businetiks system as detailed in the book, "The Businetiks Way."