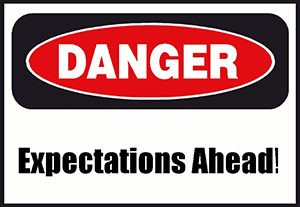 With David Letterman having left "The Late Show" one year ago, I found myself watching some of his best monologues and interviews. In several of them he talked about his hosting the Academy Awards. He received scathing reviews. Why? Because he did the same type of material that he did on his late night shows. Seth Macfarlane had a similar issue. He was criticized for the material he did when hosting the Oscars despite the fact that it was exactly the type of material he made his career on. Why should people be upset by the fact that these people did exactly what they were hired to do and what does it mean for you?
People will hire you based on your past performance, but they expect you to exceed that performance. If your product or service performs exactly the same every time, over time your customer will take it for granted and start looking for something to surprise them. People want reliability but they crave a positive surprise. It is the difference between using a product because you are used to it and using it because you love it.
Once you have achieved reliability, continue to improve. That continual improvement will give your customer a positive surprise each time they come back.